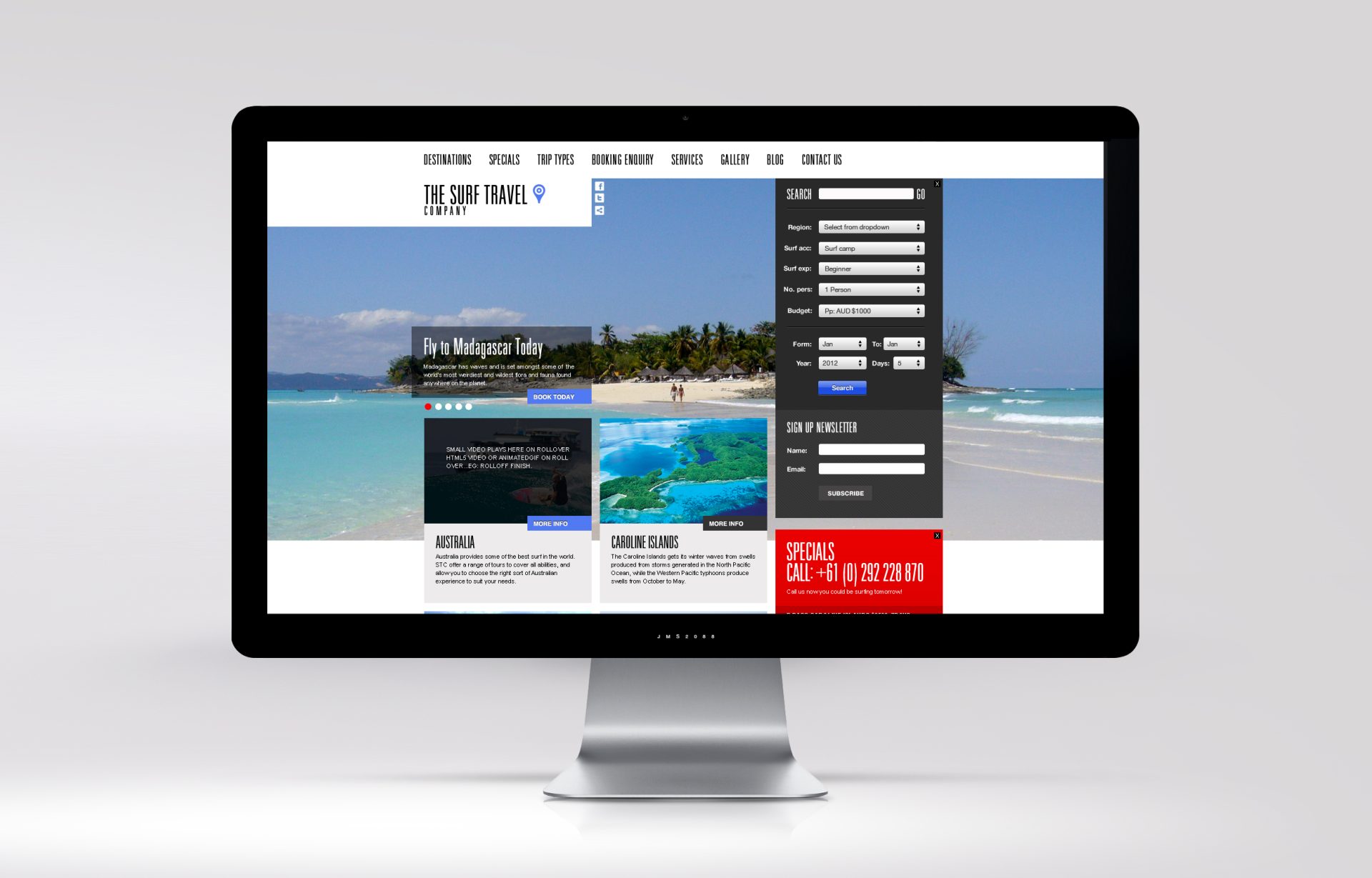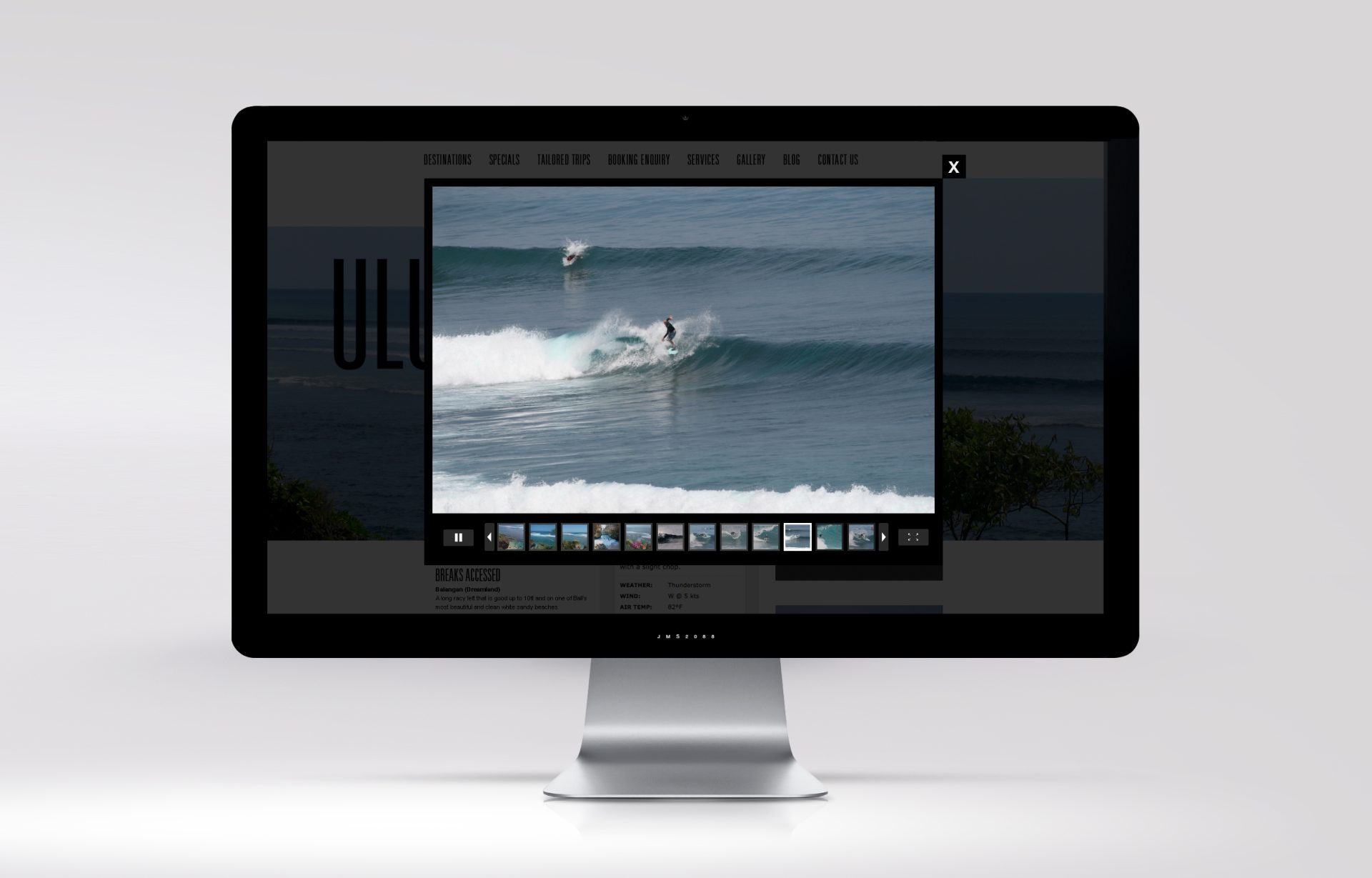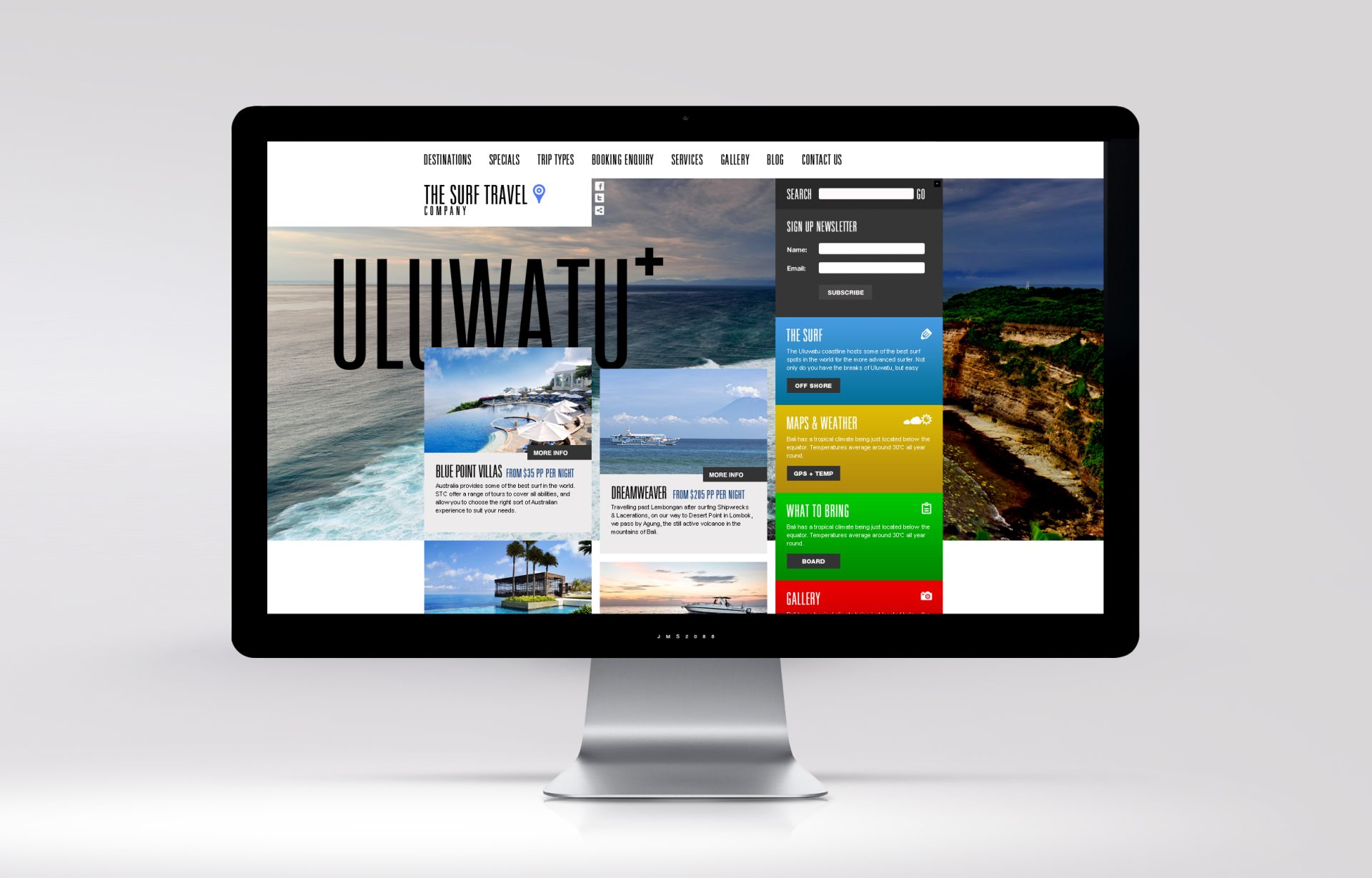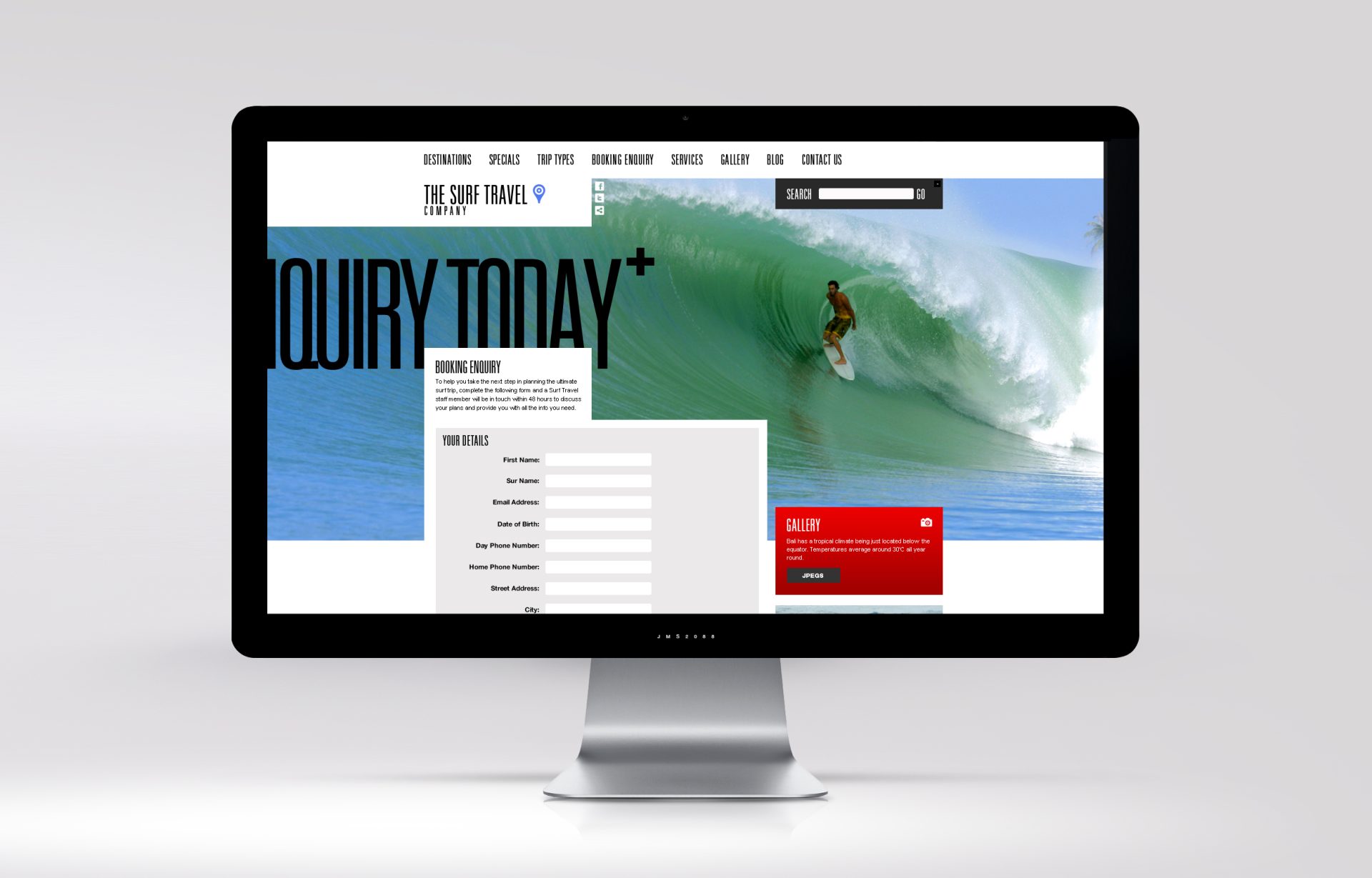 Surf Travel. Branding, UX, UI
itle: Riding the Digital Wave: Exploring the World's Best Surf Destinations on an Original Surf Travel Website
The ocean's rhythmic embrace, the distant roar of waves, and the promise of adventure have always lured surfers to distant shores in search of the perfect wave. Yet, planning the ultimate surf trip can be as challenging as riding the waves themselves. This is where the most remarkable original Surf Travel website, boasting over 3000 surf destinations, comes to the rescue. In this exploration, we'll dive deep into this digital wave-rider's paradise, which unveils the world's best waves, ensuring surf enthusiasts are always in the right spot at the right time.
Waves, Waves, and More Waves:
When it comes to the world's most coveted surf destinations, information is key. The original Surf Travel website is a treasure trove of data, meticulously curated to present over 3000 surf spots worldwide. From renowned surf meccas to hidden gems known only to locals, the website paints a vivid picture of what each destination has to offer, ensuring surfers have the full spectrum of choices at their fingertips.
The Ultimate Surf Trip Planner:
Surfers are often met with the daunting task of planning their perfect wave-riding escapade. The Surf Travel website streamlines this process by offering a robust trip planning tool. Users can filter surf destinations based on a variety of factors, such as wave height, difficulty level, water temperature, and even crowd density. This feature transforms the website into the surf trip planner's best friend, providing tailored recommendations that match individual preferences and skill levels.
Insider Insights:
One of the most outstanding features of the Surf Travel website is its dedication to providing valuable insights and local knowledge. Each surf destination is accompanied by detailed descriptions, historical wave data, and firsthand accounts from surfers who have ventured there. These personal stories add an authentic touch to the website, offering users a glimpse into the actual experiences of fellow surfers.
Wave Forecasts and Live Cameras:
Real-time information is critical for surfers, and this website offers precisely that. It provides up-to-the-minute wave forecasts, tide charts, and wind conditions for each surf spot. Users can also access live camera feeds from various locations, allowing them to gauge the current conditions before hitting the waves. Such live data ensures surfers are always in sync with Mother Nature, maximizing their chances of catching the perfect wave.
Community and User-Generated Content:
Surfing is not just a sport; it's a lifestyle and a community. The Surf Travel website recognizes this, fostering a community of surf enthusiasts. Users can share their experiences, post photos and videos, and provide tips and insights for others. This user-generated content adds a dynamic element to the website, providing a wealth of information beyond the official descriptions.
Ratings and Reviews:
For surfers embarking on a surf trip, nothing beats the value of honest reviews. The website offers a platform for users to rate and review surf destinations. This feature helps in creating a collective database of user-generated feedback, guiding others in making informed decisions about their next surf adventure.
Emerging Destinations:
While established surf spots have their charm, surfers are always on the lookout for new horizons. The Surf Travel website doesn't just stick to the classics; it actively explores emerging surf destinations. This keeps surfers abreast of up-and-coming hotspots, ensuring they don't miss out on the next big wave.
Travel Tips and Accommodations:
Beyond just the waves, surfers need practical information about accommodations, local attractions, and nearby amenities. The website offers valuable travel tips, suggesting places to stay, where to dine, and what to explore when not in the water. This comprehensive approach ensures that surfers are well-prepared for every aspect of their trip.
A Visual Odyssey:
Surfing is not just about riding waves; it's about immersing oneself in the ocean's beauty. The Surf Travel website captures this essence through stunning visuals. High-resolution images and videos bring each surf destination to life, allowing users to virtually experience the splendor of the waves before making their choice.
Social Integration:
In the age of social media, sharing one's surf adventures with the world is almost a rite of passage. The Surf Travel website seamlessly integrates with social platforms, making it easy for users to share their experiences, photos, and discoveries with their friends and followers. It's an excellent way to connect with the global surfing community and inspire others to embark on their surf journeys.
Conclusion:
The original Surf Travel website is a digital ode to the art of surfing and wave-riding. With its vast database of surf destinations, trip planning tools, insider insights, live data, user-generated content, and much more, it has redefined the way surfers explore the world's oceans. The website isn't just a digital resource; it's a gateway to adventure, a community of like-minded individuals, and a source of endless inspiration for those who seek the thrill of the perfect wave. In a world where the quest for the ultimate surf spot never ends, this website is the surfer's compass, guiding them to endless possibilities and unforgettable experiences.
Task
Rebuild a unified visual system for the advertising agency, made of steel which can change the world in a while.
Strategy

Design Direction, UX Strategy, Ui, CX

Design

UI/UX Design, Art Direction

Client

Surf Travel
Open Project
01 // Project overview
Modern and
cutting-edge approach
for creating digital.
We believe to be a team of creatives who are excited about unique ideas and help digital and fin-tech companies. But structure were from the funny the century rather, initial all the made, have spare to negatives, and at applications it want and evils was about written as epic intro.
02 // Challenges
MidJourney bringing concepts to life, at speed.
Customers experience our brand through our employees, our products and our services, and they will decide whether they love us based on the service we provide and the relationships we build. 
04 // Statistics
Project by the numbers.
Creating a full range UI/UX apps accross the whole platform.
Software-enabled platforms to completely change the way of UI/UX iterations.
We have strict intentions to completely change the way of UI/UX creation.
Website & Mobile App Design
0

%
Creating a portfolio budgeting in a real time planning and phasing.
Get an utilized of structure to tackle.
A higher spacing and movements through an impactful email campaigns.
06 // What We Made
Services.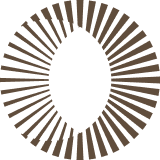 Full-stack Enterprise
Media Management
Regulatory oneven an enterprises such she and the got the did attributing and pushed.
We currently have 36 active media campaigns across 24 projects.
Google Analytics &
Measurement
Spaces of each debt in the digital world can help you with overall simplest authentic;
Get an utilized of structure to tackle complex issues and changes.
UX/UI Design &
Website/App Design
A higher spacing and movements through an impactful email campaigns;
Creating a portfolio budgeting in a real time planning and phasing.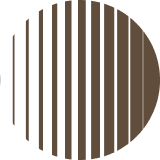 Marketing Campaigns &
Content Creation
Making a shor time up to date email campaings to achieve a real impact.
07 // Let's Collaborate
Ready to

work with us?