Why is a library of Brand Assets essential?
Brand assets are the elements of a brand that distinguishes it from others. The more prevalent and unique a brand is, the more recognition and loyalty it earns.
Brand assets are crucial for your brand and offer a host of advantages for brand management. The brand's elements, not its functional methods or USPs, set the brand apart. The unique brand elements help to reinforce the brand in the consumers' minds, making it memorable and consistent.
A go-to centralised resource acts as a single source of truth that contains the graphic, colour, size, copy or material that can match any brand application. 
How do I start developing Brand Assets?
Start with a clear understanding of yourself. Do not get carried away by trends while designing your assets. If you dance to the tune of the consumers to try and win them over, it can get complicated when the fashion or market changes. Because then you will need to constantly update, which can be an exhaustive and time-consuming affair. Constant modification robs the brand of its consistency which is in contrast with the whole brand strategy. 
Tools like our "attribute spectrum" help us form an agreement on what the brand assets are trying to say about your brand. 
We help develop a look, a tone, and a behaviour that's indelible and instantly recognisable. We believe the most potent brands live in a world of their creation. We do this for you even before charging a single dollar for your design upon agreement on a simple strategy. Forming a contract with all our stakeholders early in the process helps us to save time in the long run.
 What Brand Assets should be in our brand's tool kit?
Every brand will have a unique mix of brand assets. We build our asset library or "brand toolkits" across both offline and online applications. Our toolkit usually contains basics like: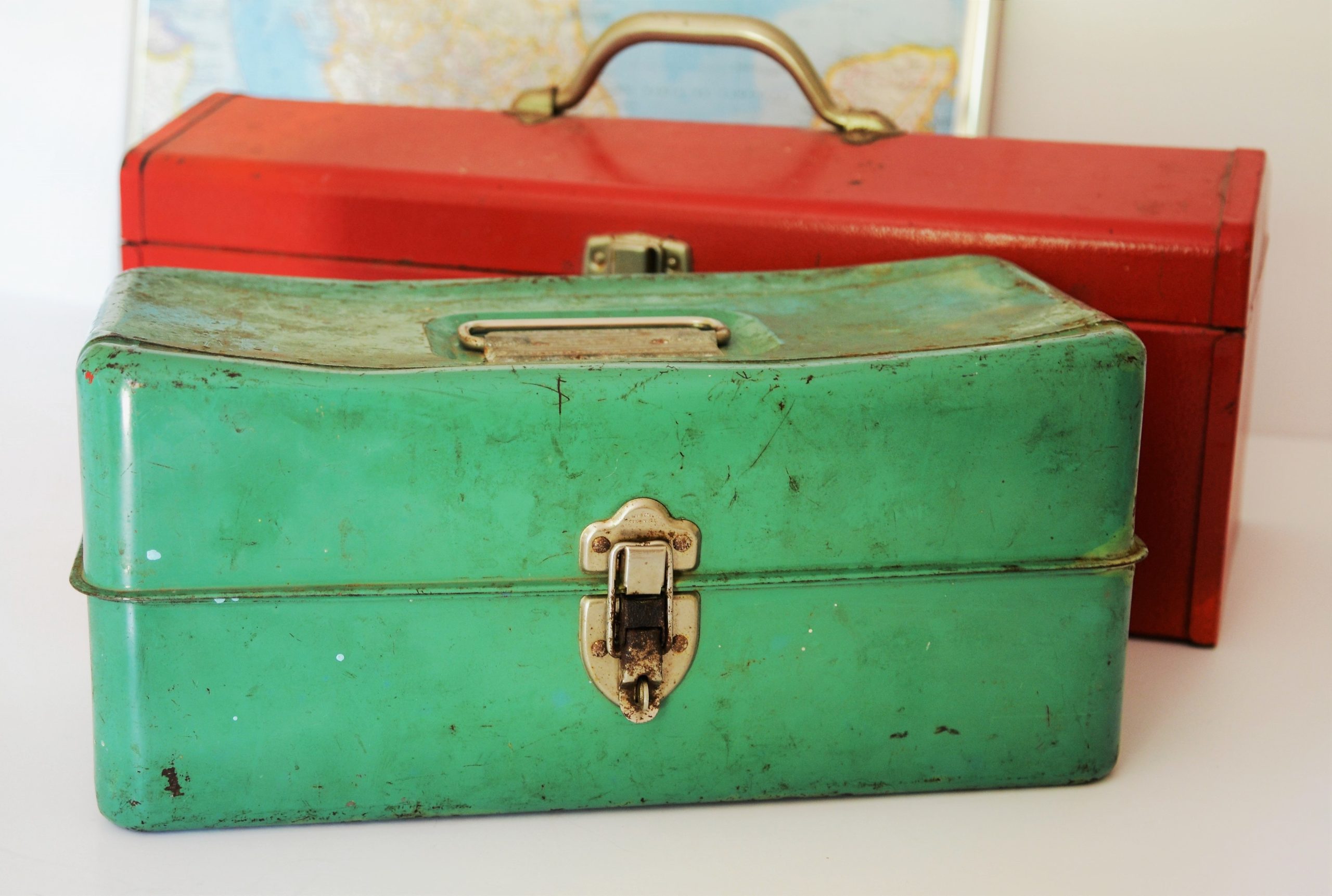 Brand name
The brand name includes trademarking information, URLs and other brand hierarchy information.
Intro documents and boilerplates 
A centralised resource helps to maintain consistency over the language used and the way it is laid out. 
Logo
The logo includes all the different formats and colour variations required for print as well as online applications. Nowadays, the logo is a responsive one that is suitable for billboards and avatars across social media platforms and everything in between. A responsive logo helps to get you recognised even when restricted to a 40×40 pixel space or anywhere else.
Tagline (or brand promise)
The tagline is critical to your brand toolkit. It could be in a logo form or even in a vocalised form. Again, consistency matters.  
Mascot
If you have one, how, where, and when is it used? 
Typography
Our toolkit includes typography as well as the actual typeface. Is it a single font or a family font? Is it the same online and in print? How is it used? What weight, size, and settings should be used for signage, headlines or body copy? The actual typeface examples that cover all the areas in your business can also be included in your brand book. 
Brand Book
Brand books are the branding guidelines that show how to use the various assets across all the different brand applications. Brand books or brand guidelines are fundamental tools to establish a consistent relationship between the brand and the customer. Brand consistency is vital for the brand's long-term success, and achieving it requires focus and commitment. 
The brand book also helps to prevent customer confusion. The goal of any business is establishing and maintaining customer relationships, and a clear brand message helps to accomplish this.
A brand book helps to deliver customer expectations right down to the smallest detail. When the customer trusts the brand and knows what to expect from it, he/she will be ready to pay more for the services, which in turn helps increase sales and margins. 
Other Slogans, Shapes, Smells, Jingles, materials and everything else.
Every brand is different, so collating the assets that make your brand unique helps to maintain consistency as you grow. 
What are the benefits of a Brand Toolkit?
Get your brand toolkit in order and save time and costly mistakes.
Automate brand application management
Whether you have one brand, are a branded house or a house of brands, centralising your brand assets to ensure the correct visual identity is always available and applicable. As a result, colours, styles, design elements and logos are always applied correctly, thereby enhancing your confidence in the entire brand architecture and automate day-to-day tasks.
Easy brand management
Brand Toolkit provides central control of the brand and at the same time allows diverse teams and stakeholders to use it. In addition, platforms like Adobe marketing hub, Basecamp or Frontify helps to centralise your brand assets, making it easier to correct them. 
Brand consistency often comes at the expense of responsiveness and speed-to-market. Centralising your brand assets delivers short turnaround times and brand consistency with ease.